Welcome to the best chocolate recipes online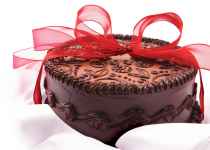 Thank you for visiting best chocolate recipes online - fill in the email contact form to make any comments about this site. 
If you have any suggestions for recipes, please let us know.
This site is currently under construction and new pages and delicious chocolate recipes are being added regularly. 
So your suggestions and comments are welcome.

Visit often and keep in touch.

Please be reassured your privacy is important and your details will not be passed on to any third parties for any reason.

---
The best chocolate recipes online for..........
 
Chocolate recipes, old and new. Recipes for rich gooey cakes with luscious icings and fillings to ice cream, from light fluffy mousses to melting muffins, or kid friendly recipes, and sophisticated cheesecakes, sumptuous white chocolate wedding cakes, to the ultimate chocoholics party fondue recipes with chocolate covered strawberries.
Simple and classic recipes for you to create and enjoy, over and over again.
And that is not all, this site is a resource about all things chocolate and is always being up-dated with ideas and information for you to learn more about this most popular and wonderful flavour.


Go straight to best chocolate recipes online home page.